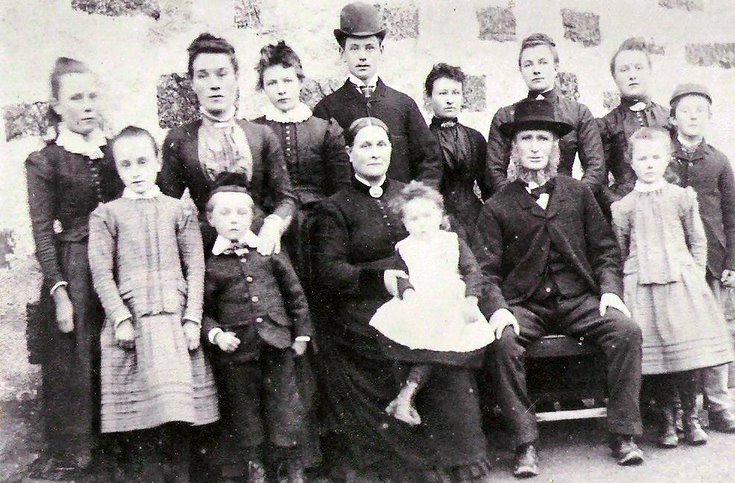 The Alford Image Library
The Riach Family at Newton of Corse, Coull
Family group photograph of James Riach, his wife, Mary Lawson, and their children.
The following is a list of the children of James Riach and Mary Lawson youngest first:
Charles 1890
Jessie 1889
Alexander 1895
Annie 1882
Margaret 1880
James 1879
Penelope 1877
Helen 1876
Francis 1874
Jane Ann 1872 (See photograph 938)
Mary 1869
Martha 1868
Barbara Dunn
Fatjock says: "The smallest child there is a girl so I assume this is Jessie, and where Charles was I don't know. The location is the back wall of Newton of Corse in Coull."
Picture added on 20 March 2009
Comments: