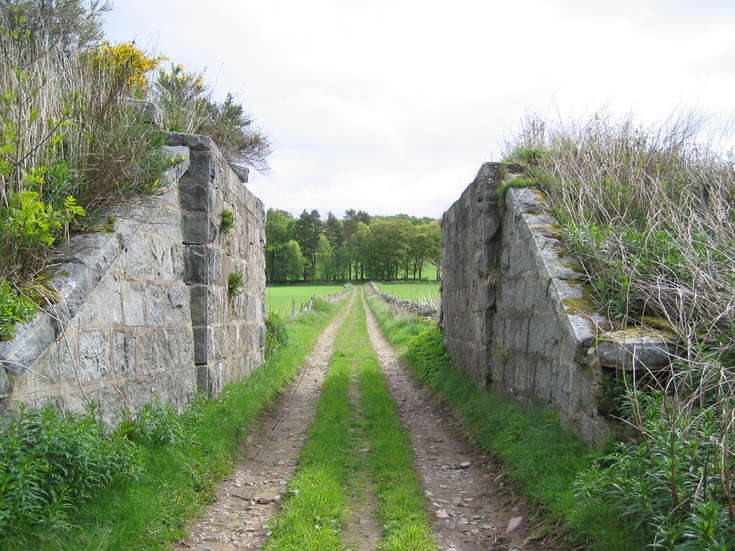 The Alford Image Library
Remains of former railway bridge at Whitehouse.
The track leads into the Whitehouse Estate (at the end of the track until very recently was an ancient field boundary stone, now removed!). The former railway line can be walked for a short distance near to this point and gives good views over the surrounding countryside.
Picture added on 12 September 2008