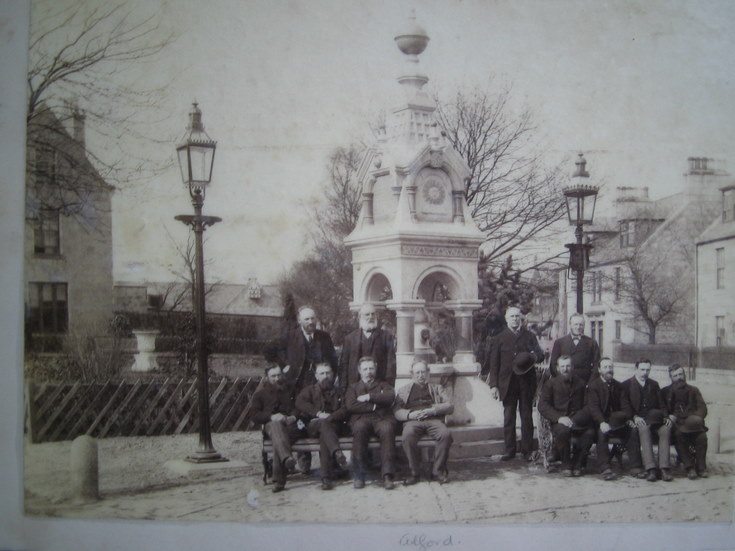 The Alford Image Library
Civic Dignitaries at the Alford Fountain
L to R standing:
Mr Ogg (road surveyor), Dr Smith (Crobhalair), Mr James Reid (Greystone),Mr James Stewart (baker).
L to R seated:
Mr Alex Fowlie (carpenter),Mr Brown (Hotel Elrick),Mr William Hay (Rosebank, merchant of lemonade fame),Mr McConnach (Archleacloch, nephew to Rev Hugh McConnach),Mr John Reid (Cairnballoch),Mr William Coutts (merchant),Mr James Watson (carpenter, Ardgathan),extreme right is Peter Murray, the father of the Alford poet, Charles Murray of "Hamewith" fame.
The Farquharson Fountain, was newly erected in 1891, built in memory of Robert Farquharson of Haughton.
Picture added on 16 August 2008