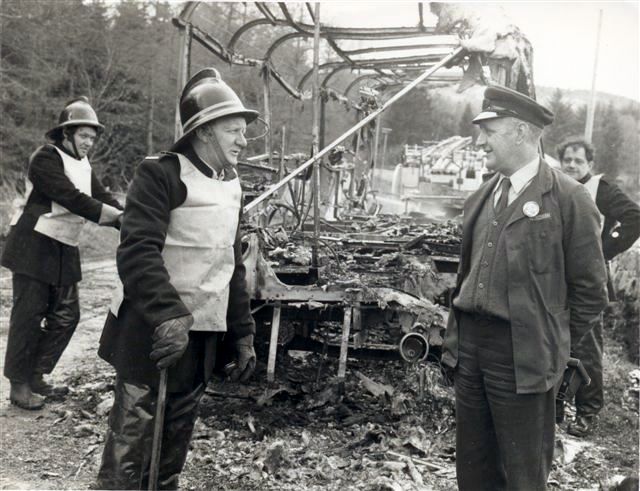 The Alford Image Library
Alford Bus Fire at Tillyfourie.
Forbes says: "The driver in the foreground is Ronnie Fraser and the senior fireman talking to him is Jock Milne, a well known Alford newsagent and character. The other fireman standing behind Ronnie is either Ian or Alan Murray (not positive as to his Christian name but his younger brother and site contributor, Les Murray, will put me right on that). I don't know the name of the other fireman but I'm sure someone else will.
The photo was sent to me some years ago by my life-long pal, John Fraser, who is Ronnie's nephew and although we're not sure of the date, John feels it was taken during the early to mid 1980's."
Picture added on 11 March 2010 at 07:58
Comments: